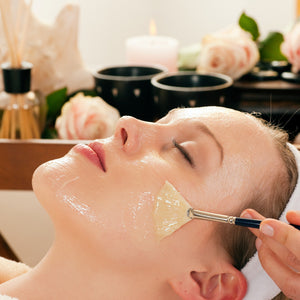 For Acne and Acne Scarring 
VI Peel Purify with Precision Plus Dual Booster System is an advanced acne solution that helps to rid the skin of active acne. The formula helps to fade textural scarring and Post-Inflammatory Pigmentation (PIH) caused by acne breakouts.
Skin Concerns:

Excessive Oily Skin
Adult Acne
Acne Scarring
Acne with Hyperpigmentation
This formula works great for African American descent due to increased post-inflammatory hyperpigmentation.