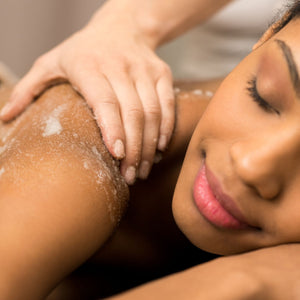 Features a unique blend of AHAs, TCA, and Conditioning Agents. Safe for Fitzpatrick I-VI, this painless body peel addresses multiple conditions, is safe for all body parts, easy to use, and will show visible peeling post-treatment.
Exfoliates and helps diminish pigmentation and textural damage to restore skin to its natural health.
Effectively penetrates damaged areas.
Promotes rapid cell turnover.
Small/ medium areas
1.Decolette
2.Upper arms
3.Lower arms
4.Hands
5.Bikini line area.
6. Lower back .
7. Knees
8. Elbows
9 Feet

Note: Those area cannot be combined with others because we need to apply minimum 3-4 layers of the peel per area.
Large areas:
1. Back
2. Full arms
3. Buttocks
4.Half leg ( either upper or lower leg)
5. Stomach
6.Chest -full
7. Shoulders