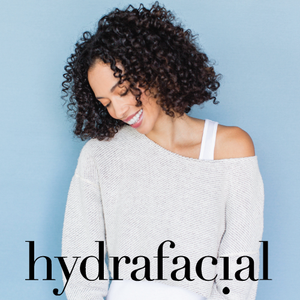 Popular medical-grade resurfacing treatment that deeply cleanses the skin, removes impurities, and infuses a hydrating serum to plump and improve the appearance of the skin.
It involves a process of cleansing, exfoliating, and extracting impurities from the skin using the Hydrapeel tip, followed by serum infusion.
This 45-minute procedure requires no downtime.
Choose from the below boosters:
Restorative

:

Includes CTGF™ to improve the appearance of skin tone, texture, and elasticity.

Age-Refinement

:

Includes DermaBuilder™ to reduce the appearance of fine lines and wrinkles.

Radiance

:

Includes Britenol® to minimize the appearance of dark spots.