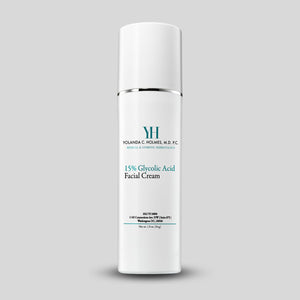 Product Details
This lightweight cream uses a rich pairing of ultra-pure crystalline Glycolic Acid and antioxidants to exfoliate and smooth the skin. A perfect complement to skin brightening therapy.
BENEFITS
Glycolic Acid gently exfoliates dead and dull skin cells to deliver a smoother, brighter, healthier looking complexion.
Antioxidants nourish the skin while providing protection from free radicals.
Excellent as a day and night cream.